Camping Gear & Trailer Accessories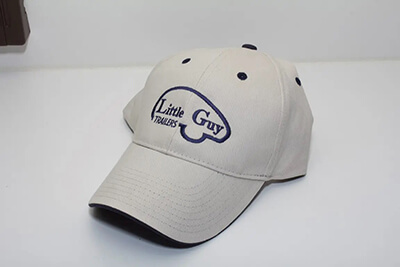 Little Guy Hat
$9.00
Six panel ball cap
100% Cotton
One size fits all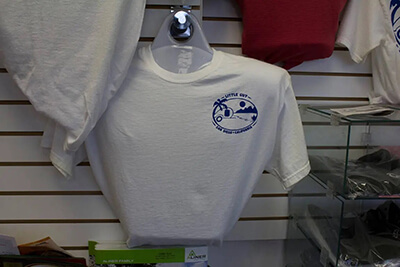 T-Shirt
$9.95
Men's & Women's
Front logo with large logo on back.
Size S through XXL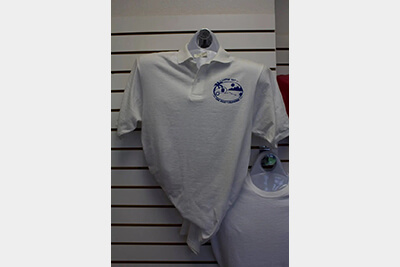 Polo Shirt
$14.95
Little Guy logo only on the front.
Cotton/Poly blend.
M/W S through XXL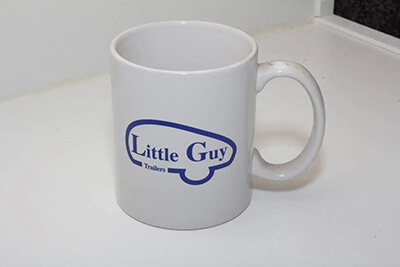 Little Guy Mug
$5.00
White ceramic coffee mugs with blue print.
Ceramic Mug
$29.95
Each one is hand crafted. Teardrop and palm tree design.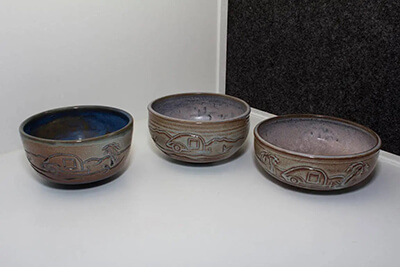 Ceramic Bowl
$29.95
Each is a work of art. Teardrop and palm tree designs.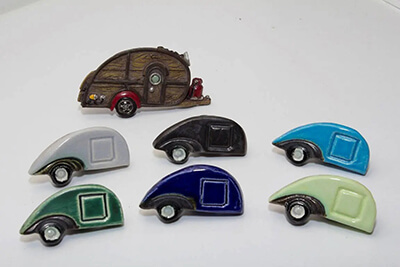 Teardrop Magnets
$7.50
Handmade and hand glazed. Assorted Colors.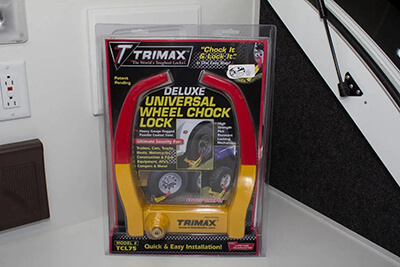 Tire Claw
$99.00
Chock it and Lock it! Strong and pick resistant.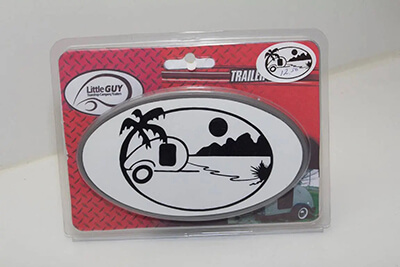 Receiver Cover
$12.50
Don't let your tow vehicle receiver go naked!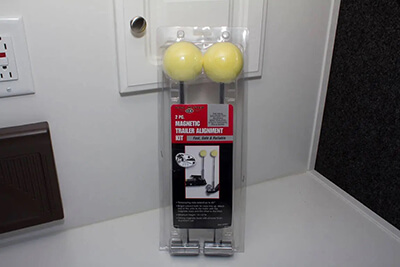 Alignment Kit
$19.95
The ideal solution for aligning your trailer hitch to your tow vehicle ball.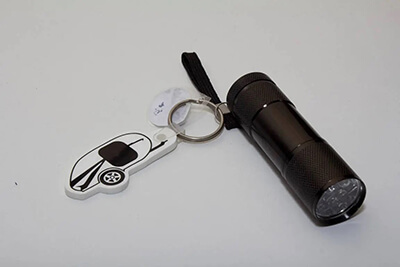 Flashlight and Keyring
$5.00
9 LED Lights, Super Bright. 3 AAA batteries included.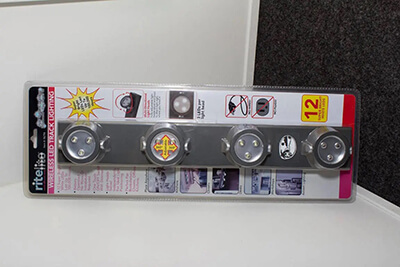 LED Track Lights
$20.00
Each light pod has 3 LED lights. High and Low Setting. 6 AAA batteries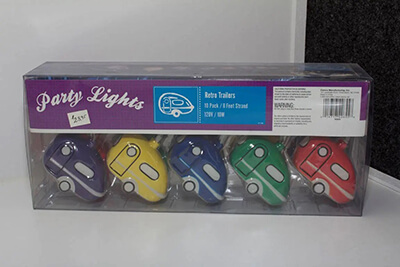 Teardrop Party Lights
$23.95
10 Trailer lights on an 8-foot strand.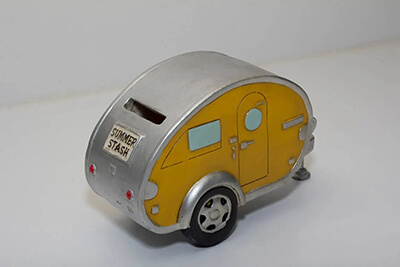 Teardrop Coin Bank
$20.00
Save up for your next trip! Red, Blue, or Yellow.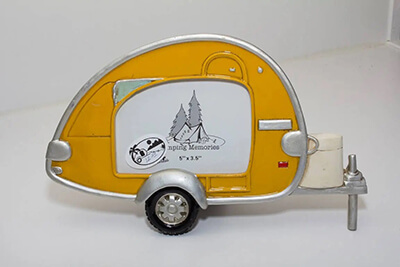 Teardrop Photo Frame
$12.50
5″x3 1/2″ frame for your camping memories. Red, Blue, or Yellow.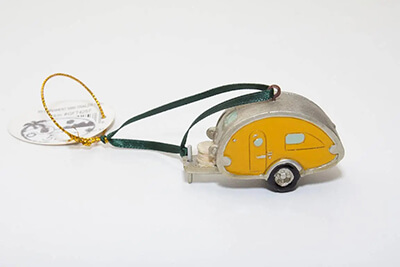 Teardrop Ornament
$5.00
Avaliable in Red, Blue, or Yellow.
Lantern Soap Dispenser
$10.00
Nice touch for any trailer. 7″ tall.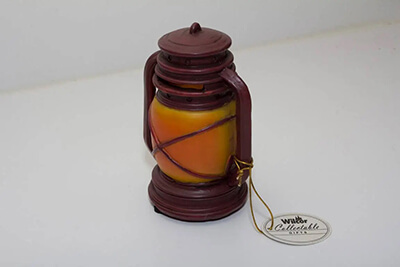 Lantern Coin Bank
$10.00
Save up for your next trip! Easy access from bottom.
Hiking Bells
$5.00
Snakes, Bears, and Critters can hear you coming. Hike Safe.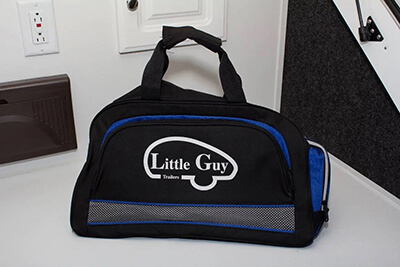 Little Guy Duffel
$22.00
Store your stuff. Available in gray, blue, orange, pink or red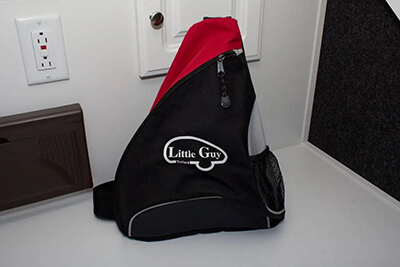 Little Guy Sling Pack
$16.00
Easy to carry with water bottle pouch. Available in gray, blue, orange, pink or red.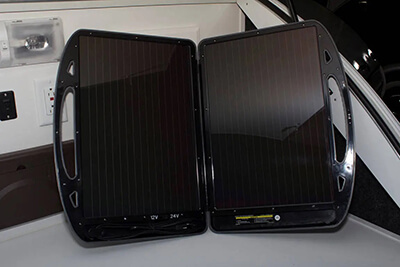 Solar Panel
$148.00
Keep your batteries charged. Folds to store, easy to use.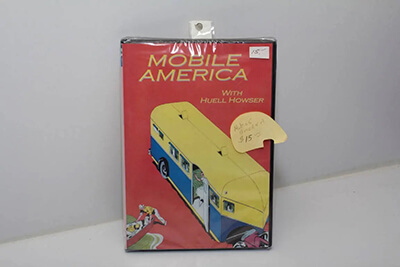 Mobile America DVD
$15.00
1-hr documentary by host Huell Howser. Wonderful archival material.
Replacement Handle
$10.00
We have all pulled the handle a little too hard. If your handle broke it is easy to replace.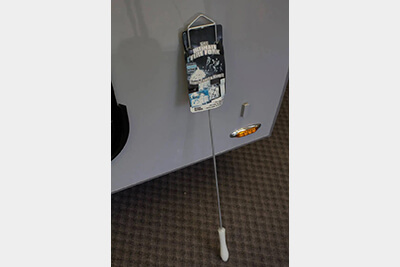 Ultimate Fire Fork
$8.00
Roast almost anything over the fire.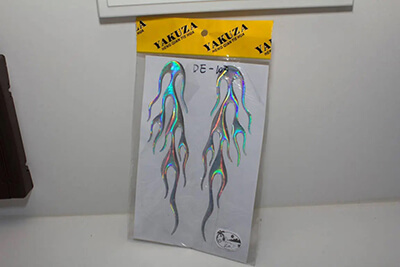 Flame Gel Decal
$20.00
2″ x 8″ Pack of two decals.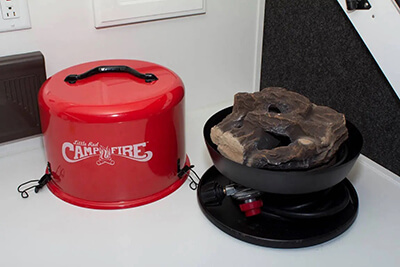 Propane Fire-Pit
$179.00
Enjoy the warmth of the fire with the ease of propane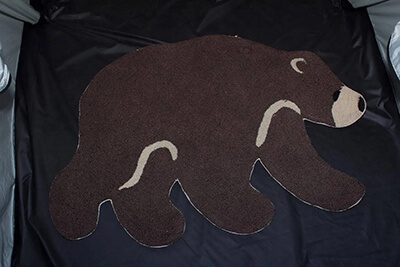 Bear Rug
$29.95
Keep the dirt out and add a bit of charm with this bear shaped rug.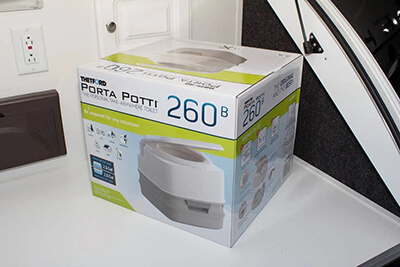 Porta-Potty
$135.00
Sometimes you just gotta go.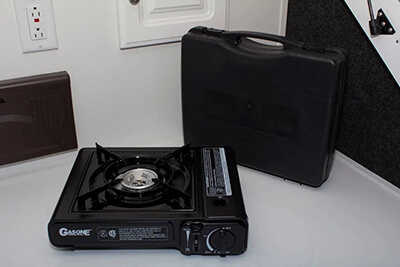 Butane Stove
$25.00
Self-contained Butane Stove.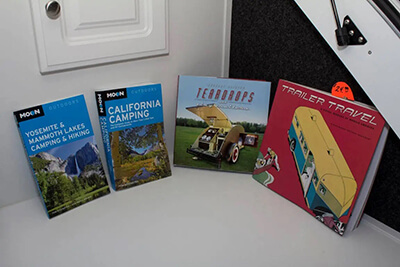 Hiking and Camping Literature
$24.99
Tons of information on hiking and camping.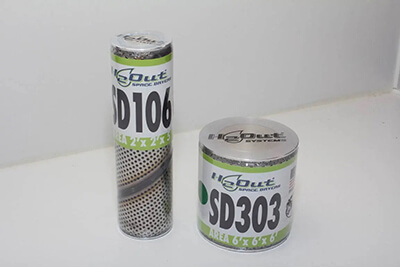 H2Out Space Dryers
$39/$49
Removes moisture from the air, keeping your trailer clean and fresh. Comes in two sizes.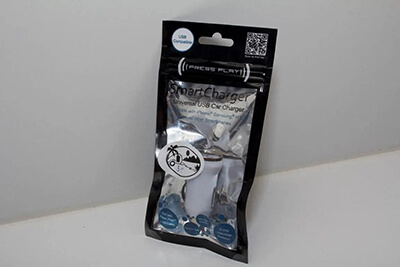 12v USB Charger
$3.00
Keep all your electronics juiced up.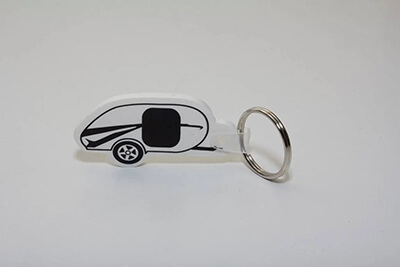 Teardrop Keyring
$0.00
Free with any purchase.