SHOP OUR SPECIALS
MSRP:

$31,425

Save:

$7,475

YOUR PRICE:

$23,950

MSRP:

$47,329

Save:

$17,334

YOUR PRICE:

$29,995

MSRP:

$41,890

Save:

$8,940

YOUR PRICE:

$32,950

MSRP:

$38,393

Save:

$15,398

YOUR PRICE:

$22,995

MSRP:

$29,653

Save:

$3,658

YOUR PRICE:

$25,995

MSRP:

$44,995

Save:

$6,000

YOUR PRICE:

$38,995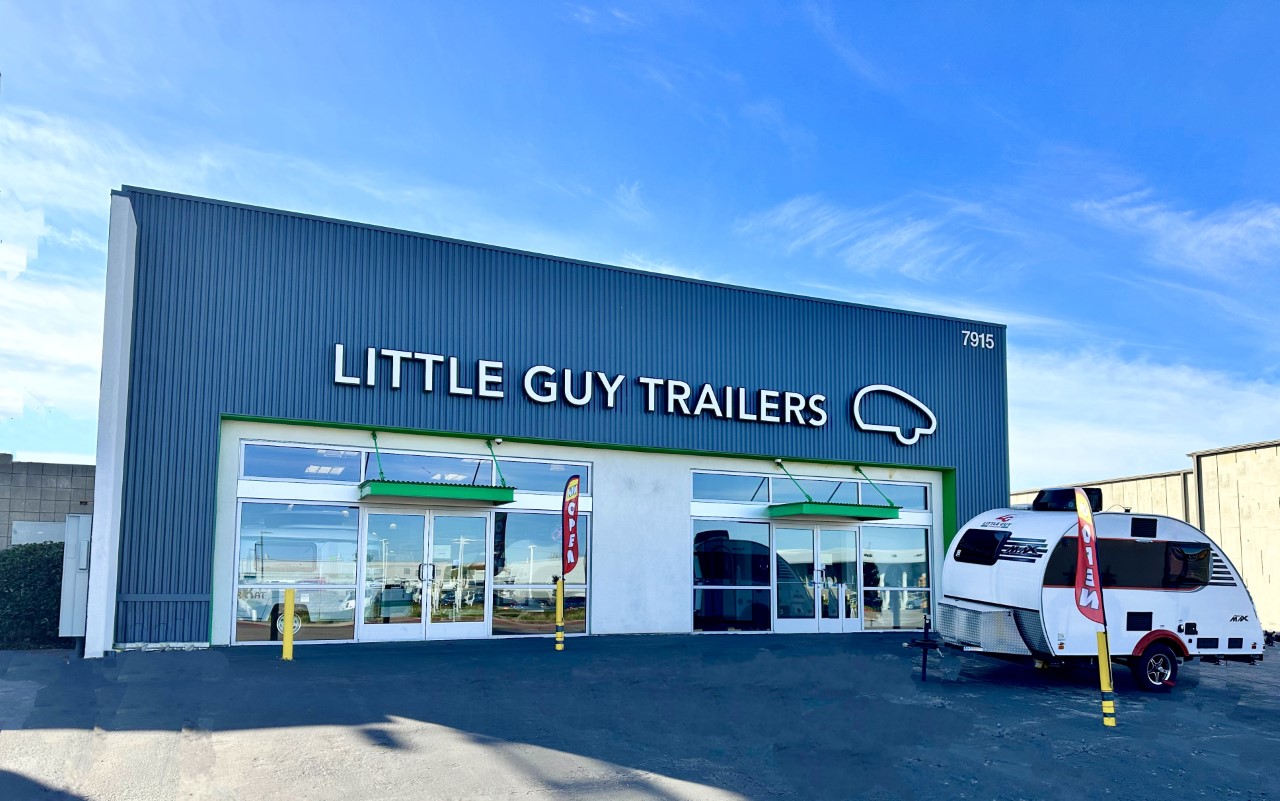 Welcome to Little Guy Trailers
San Diego, CA
Explore the countryside with comfort, security and style, wherever your journey takes you. Little Guy Trailers gives you a wide selection of cozy camper trailers to accompany your cross-country adventures. Choose a size, design and price to suit your needs and head to your favorite camping destination to enjoy modern luxuries among the remote serenity of the great outdoors.
Our products include top-line camper brands made to endure any wayfaring voyage and serve you faithfully for years to come. Camper trailers and teardrop trailers combine the finest assets of larger RVs with the convenience and accessibility of traditional camping.
CUSTOMER REVIEWS
Delighted
Delighted with our T@B 320 trailer and the helpful professionals at Little Guy Trailers. We appreciated their excellent customer service and attention to detail. Highly recommend a visit to the showroom to speak with no-pressure, knowledgeable experts.
Lisa Meuser
Great Experience
Good place to look at if you're in the market for a small trailer. Display is set up well.
I was in the market between two trailers. But seeing them in person solidified 1 for me.
Alex N
Recommended
Just wanted to write a quick review in regards to the customer service of Little Guy Trailers. My wife and are new to Trailers and have had a lot of questions and the team has been great in answering them and working with us. We ended up putting a deposit down on a trailer and unfortunately had to back out due to some personal reason but the team is working with us to get our deposit back. They have been great and when we are ready to purchase a trailer we will be coming back to these guys. I highly recommend them.
Richard Porter